Artificial Photosynthesis: Biological Inspiration in order to Convert Solar Energy into Fuel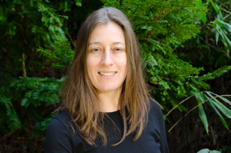 Dr. Elisabet Romero, ERC Starting Grant awardee
In July 2017 ICIQ's scientific board interviewed five shortlisted candidates for a group leader position within the institute's Starting Career Programme. One year later, the successful candidate, obtained an ERC (European Research Council) Starting Grant. Her name is Elisabet Romero.
"The ERC Starting Grant is the best funding opportunity an early-stage career researcher could wish for to build a competitive research group," says Dr. Romero.
She has now 1.5 M euros and five years to undertake the project entitled 'Engineering Bio-Inspired Systems for the Conversion of Solar Energy to Hydrogen' (BioInspired_SolarH2). A dive into the depths of photosynthesis, chromophore-protein design, and device construction to power the planet.
BioInspired_SolarH2
BioInspired_SolarH2 aims to achieve the efficient conversion of solar energy to hydrogen. The overall objective is to engineer bio-inspired systems able to convert solar energy into a separation of charges and to construct devices by coupling these systems to catalysts in order to drive sustainable and effective water oxidation and hydrogen fuel production.
To this end, Dr. Romero will design and construct robust chromophore-protein assemblies able to exploit coherence to ensure the efficient collection and conversion of solar energy. She will also apply a complete set of steady-state and time-resolved spectroscopic methods to investigate these engineered systems.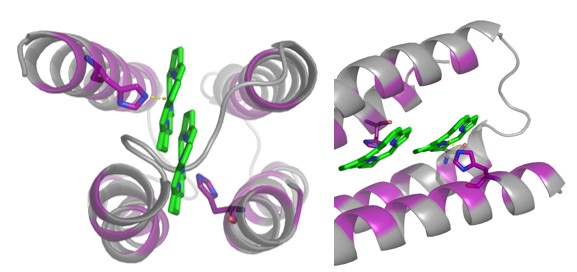 Illustrative chromophore-protein assembly
"We have reached a level of understanding of photosynthesis that is ready to be applied to develop new energy technologies. With the ERC funding, I aim to create a new generation of bio-inspired solar-energy conversion devices based on abundant and biodegradable materials. In this manner, we will contribute to a sustainable future for all," says Romero.