Spectroscopy and Kinetics Unit
Unit Manager
Dr. Fernando Bozoglián
Unit Technician
Mariona Urtasun (part time)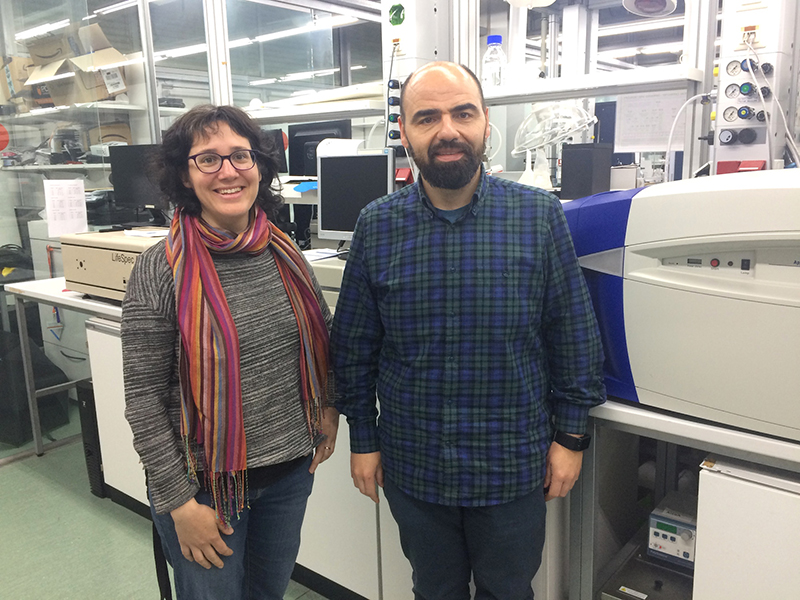 In 2018 the Unit has improved the capacities of the fluorescence lifetime instrument LifespecII by renewing its electronic part. The renewed instrument is able to run measurements down to 10µs. The device was also tuned-up with new calibrants and different laser sources and temporal windows.
The Unit output in terms of experiments run during 2018 is shown in the chart: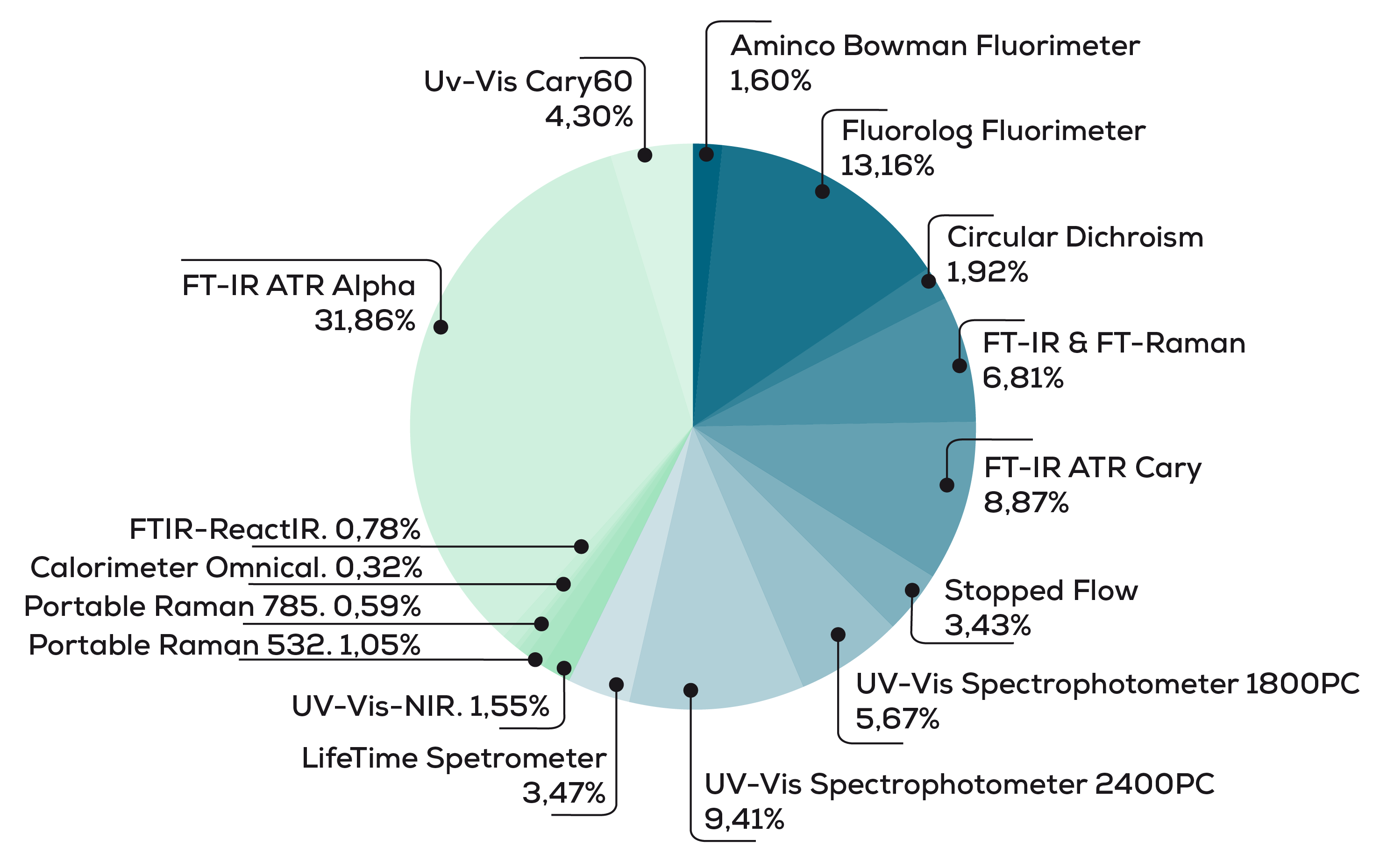 Seminar on spectroscopic characterisation: fluorescence & TAS. Dr. Fernando Bozoglián, Dr. Javier Pérez and Dr. Noufal Kandoth (3.5h, 3rd Ooctubre)
Fluorescence Course, Dr. Fernando Bozoglián, Facultad de Química Universidad de la República, Uruguay (16 h, 2-10 April).
«Light interaction with molecules: absorption, reflection and emission» Dr. Fernando Bozoglián, seminar in the framework of a UB Master Ptrogramme (2h).
Mariona Urtasun participates in the "Bojos per la Química" programme.
Scientific workshop "M'agrada la Recerca", Dr.Fernano Bozoglián.